Kannda Gothella!
Sorry, I have neglected you for quite a while now and there is no reason good enough to explain or even justify it. I will try to not take such a long break. Well, my life has been in an upheaval, I was randomly asked to move to Bangalore one fine day in August, that's it! And since then I have been trying to find my balance here. This place is very new to me, nothing like what I had imagined. It's the farthest I have been from home. Goa was far too but here things are quite different from where I come from. First of all and the most major thing is that I do not know the local language at all.
About four years ago I had written a blog along the same lines as I am about to ramble on today. Well four years ago, it was a period of change for me, a transition. I had moved from my parent's house into a college on the other side of the Tropic of Cancer. I was living in a hostel with complete strangers. It was the first time I was out of the house and into the world on my own. I have been a pretty pampered child and my parents have been very protective of me. So it took me a little while to get adjusted to that life! But gradually I did. And if you remember my earlier post, I say there that life has brought me to a stage where I am okay with not seeing my parents, the two most important people in my life, every day. And this made me scared.
This time, it is another cyclone, that uprooted me from the place I had begun to think as home and had also managed to find friends that were just like family. This cyclone left me in a completely new place. This time, my journey starts in Bangalore or as I should call it now, Bengaluru.
Bangalore! Ohh I had heard so much about this place, the "Startup Hub" of India! Any company worth their salt had an office in Bangalore. I had imagined it as a corporate city, which was pretty ignorant of me. Also, I did not have much time, I was told two days before that I am being shifted to Bangalore and will have to start my internship asap. Before I had time to come to terms with it, I was standing at "Kempegowda International Airport" with the cold wind thrashing me. Coming from Delhi, August was pretty warm and summery, but Bangalore was different. And this wasn't a one-day thing, the weather here is always like that!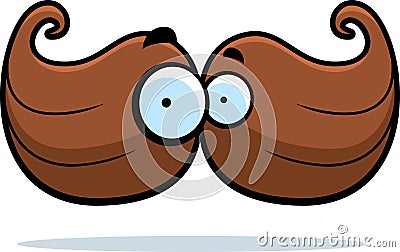 Bangalore was nothing like I had imagined! It was far from what I had imagined. It was old, there was nothing hi-tech about this place. Okay, the next statement is going to be very racist, please pardon me. Walking on the streets of Bangalore for the first time, I felt like I had stepped into a Rajnikanth movie! My god never had I have seen so many mustaches on a single road! It was all very different to me.
It has been two months now and I am much more settled that before, but not completely comfortable. This place is very different from my hometown, the people, the language, the culture, almost everything. But I'm hoping this will be a great chapter in my life. And also the only Kannada I have learned in the last two months is "Kanna Gothella"! I should get a move on that!